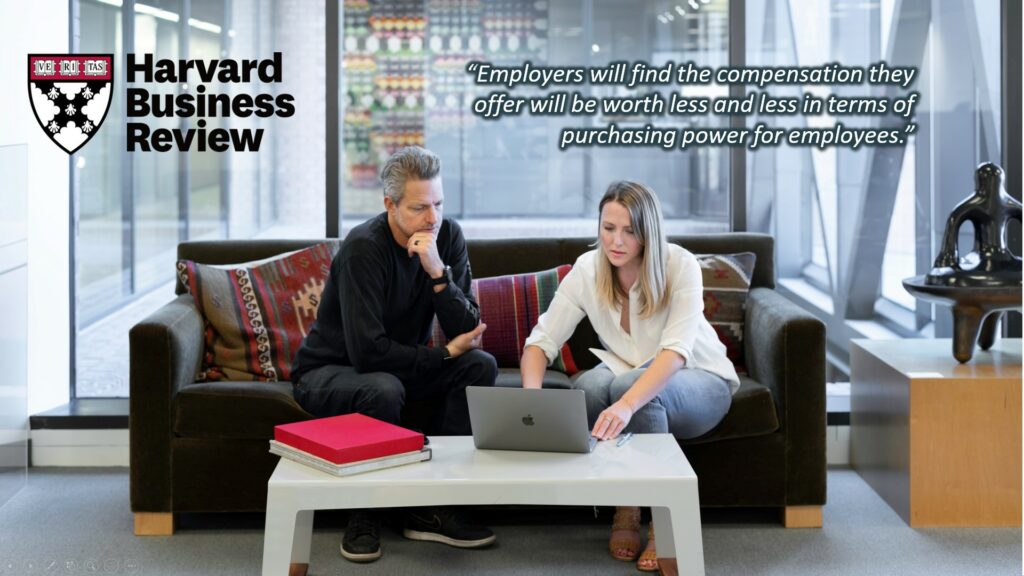 Back in January, the Harvard Business Review published an article online predicting 11 Trends that Will Shape Work in 2022 and Beyond.
For the #3 trend, the article lists "To compete in the war for knowledge worker talent, some companies will shorten the work week rather than increase pay."
You may remember in my email to you last week that I discussed another source (TechRadar) that noted the 4-day workweek would be a top trend in the job market in 2022.
Here's what HBR had to say about this trend back in January:
"While some companies are able to compete for talent through compensation alone, others don't have the financial resources to do so. Rather than trying to win the war for talent by increasing compensation, we are seeing some employers reduce the number of hours worked by employees and keeping compensation flat".
And if you're wondering if this form of compensation is somehow short-changing the very talent they are seeking to attract, remember one hard-to-overlook factor: inflation.
In addressing that factor, the article states: "employers will find the compensation they offer will be worth less and less in terms of purchasing power for employees."
So yes, while the increase in wages has doubled (4% versus the normal rate increase of 2%) the inflation factor makes the apparent increase worth a little less than in past years.
So now time is being given as another form of compensation. And if the HBR article title is any indication, the prediction is that this will last even beyond 2022.
What do you think of this?
– – – – –
#4dayworkweek #employeesatisfaction #humanresources #jobseekers #careers #jobs #jobssearch #careercoaching #personalbranding #3dayweekend
Dave O'Farrell helps his clients shorten their search, earn more money, and get better results. He helps employers soften the blow when they have to let employees go by offering the very best outplacement service on the planet. Reach out to Dave through his LinkedIn page.