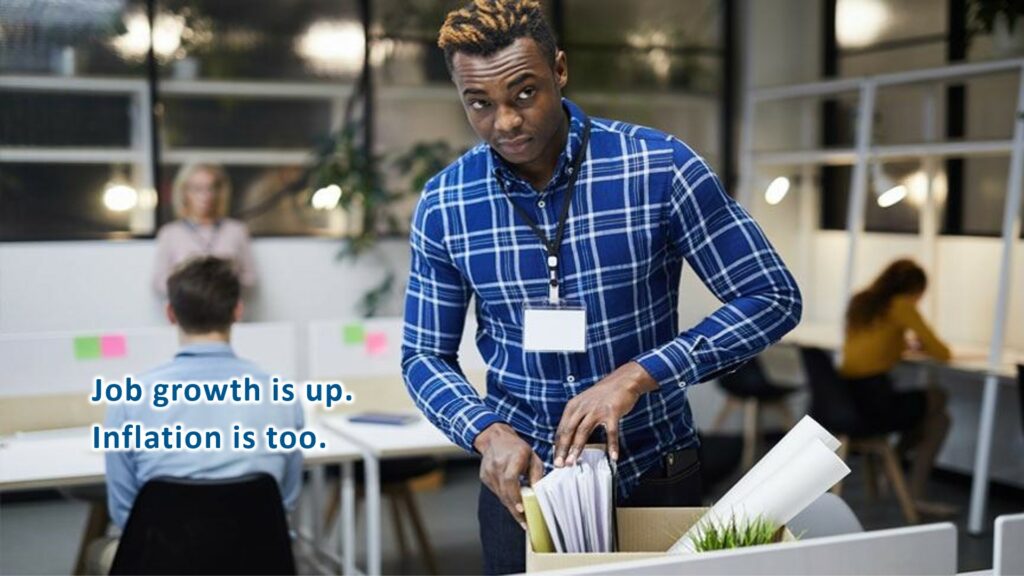 A recent article from IndustryWeek indicates that the U.S. added 390,000 jobs to the economy in May. And the pay rate for these new jobs is 5.2% higher than it was in May 2021.
What that pay increase statistic does not take into consideration however is how that increase compares to the rate of inflation. And according to the U.S. Inflation Rate Calculator, the inflation rate for the 12 months ending May of 2022 is 8.6%.
Number of long-term unemployed down.
According to the Bureau of Labor Statistics, the number of long-term unemployed accounted for 23.2 percent of all unemployed persons in May 2022. In March 2021, the long-term unemployed were 43.2 percent of total unemployment. Long-term unemployed is defined as those who are jobless for 27 weeks or more.
Leisure and hospitality are still going strong.
Not surprising, the leisure and hospitality industries—which are still rebounding from closures and high unemployment in 2020—provided a healthy percentage of the surge in new jobs in May 2022. According to the BLS, 84,000—or about 21% of the total jobs added—belonged to this industry.
Professional and business services gained 75,000 jobs in May. Within the industry, "job gains occurred in accounting and bookkeeping services (+16,000), computer systems design and related services (+13,000), and scientific research and development services (+6,000)." And get this: Employment in professional and business services is 821,000 higher than in February 2020.
Healthcare, manufacturing, and wholesale trade also continue to be strong industries in the job growth area, combining for 60,000 jobs added last month.
Teleworking actually continues to go down.
While it's true that the number of companies that offer remote working and work from home is up from the period pre-pandemic, the actual number of teleworkers is down from 7.7% to 7.4%. Please note this number represents those who telework because of the coronavirus pandemic. That does not represent the number of companies who decided to shift their workforce, shrink their office real estate, and encourage work-from-home for other reasons.
What will June bring? With the recent economic news, what trends do you expect in terms of employment, new jobs, industry, and remote working?
– – – – –
#jobgrowth #inflation #economy #resilience #careers #careercoach #jobseekers
Dave O'Farrell helps his clients shorten their search, earn more money, and get better results. He helps employers soften the blow when they have to let employees go by offering the very best outplacement service on the planet. Reach out to Dave through his LinkedIn page.