Position Profile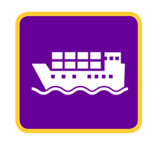 Our client is a manufacturing company on the I-75 corridor south of Atlanta. The company has a great culture and awesome benefits. We are seeking a great candidate to replace someone who is retiring.
Similar titles: Materials Manager, Procurement Director, Procurement Specialist, Purchasing Director, Purchasing Manager, Purchasing Supervisor, Senior Buyer, Strategic Sourcing Director, Supply Chain Manager.
Responsibilities
Lead the department. This includes purchased goods supply chain, contracts/leases, supplier negotiations, budgets, and direct reports.
Collaborate with other departments and company entities (domestic and abroad) to identify needs and assist in developing solutions / synergies for equipment, materials, products, and acceptable substitutions.
Assess current material availability; reasonably predicts future availability based on the market, delivery systems, and other variables.
Prepare and processes purchase orders and requisitions for materials, supplies, and equipment.
Draft, explain, and implement instructions, policies, and procedures for purchasing and contract management.
Evaluate and approve conditions for issuing and awarding bids.
Resolve grievances with vendors, contractors, and suppliers.
Validate and correct month end raw material and packaging inventory for onsite and external warehouses.
Act as the company's representative in negotiations with suppliers to determine the most total cost-effective products and services.
Manage contracts / leases for various services (cell phones, car rentals, car leases, warehouses).
Requirements
Bachelor's degree in a related field, and at least three years of experience; or an equivalent combination of education and experience.
Experience with international purchasing, shipping terms, and tracking.
Strong analytical and problem-solving skills.
Reply / EEOC
Send résumé and cover letter with salary history to: dave@ofarrellcm.com.
Must be free and clear to work in the USA for an indefinite period.
Equal opportunity / affirmative action employer.
Referral Bonus!
Who do you know who is qualified? Are you qualified? Want to learn more? Please email me. We award a $250 Amazon gift certificate to those who refer a successful candidate. Thank you!
# # #