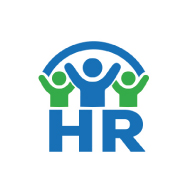 Our client, a global high-tech manufacturing company with 5000 employees, is seeking an HR Business Partner to lead their inaugural HR department in Renton, Washington. The successful candidate will provide HR consultation and support to define and execute HR strategies to accomplish business objectives. A wide degree of creativity and latitude is expected.
Along with HR strategy, job scope includes administration, benefits, communications, compensation, diversity, EEO, EHS (safety), employee assistance programs, employee development, employee relations, HRIS, international, legal, organizational development, talent acquisition, and training.
Responsibilities
HR strategy: Cast the vision and articulate the HR strategy to build a strong team and grow the company. Participate as a business partner with the leadership team. Advise leadership on HR-related issues, legal risks, and employment trends. Make recommendations for organizational changes to improve the workforce.
HR operations: Lead a small team of two or three people. Assess and improve team composition and roles, engage with strategic partners, and manage the HR budget. Manage HR plans and procedures. Prepare and maintain employee handbook.
HR administration: Work with senior leadership and legal counsel to ensure policies, procedures, practices, and reporting comply with federal and state law. Identify legal requirements and government reporting regulations affecting HR functions. Oversee all comp and benefit programs (payroll, PTO, insurance, workers comp).
Talent acquisition: Implement HR strategies for effective talent acquisition. Oversee the employment life cycle including staffing, onboarding, immigration, new hire processing, records management, training and development, succession planning, employee retention, and termination.
Employee and team development: Inspire outstanding individual and team performance. Participate in coaching and development of staff. Lead management training in interviewing, hiring, promotions, performance reviews, termination, safety, and sexual harassment.
Performance management: Partner with current leaders to develop the leaders of the future. Play a key role in succession planning. Oversee the performance appraisal process and utilize it to help each employee achieve his or her career and ministry goals. Recognize outstanding performance on a shoestring budget.
Process improvement: Streamline HR processes for maximum efficiency and optimal quality. Provide better and better HR service to employees. Enhance efficiency and effectiveness of HR programs to enable company to attract more qualified applicants.
Requirements
Education: Bachelor's degree in HR, business, or other related field.
Experience: Five years' experience in HR management, especially in HR generalist roles.
Certification: Certification from SHRM or HRCI a plus.
Skills: Outstanding leadership, collaboration, conflict resolution, problem solving, and strategic planning skills.
Technology: Proficient with Microsoft Office, ADP and other HR software, and ERP systems.
Reply / EEO
Send résumé, cover letter, and compensation requirements to: dave@ofarrellcm.com.
Must be free and clear to work in the USA for an indefinite period.
Equal opportunity / affirmative action employer.
# # #