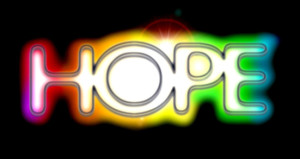 Praise the Lord, people are landing good jobs. Here's a story from one of the 15 people I mentioned in a post last week. I hope you will read this and be encouraged. Friends, there is always hope, no matter how poorly things are going at the moment. And Nancy, I am very proud of you! – Dave
– – – – –
Good morning Dave,
It's confirmed, as of an hour ago, I am newly employed!!! I accepted an offer with SYNNEX as their Senior HR Business Partner. I start April 29th.
I cannot thank you enough for all of your support. The job search tools and the thought process that you taught me in searching for employment have been invaluable. I will now continue to use them in my recruitment process internally within organizations. Your continued follow-up calls, emails, encouragement – and at times a good kick in the butt or pep talk – really kept me focused and positive, when falling into a depressed and unproductive state could have been so easy.
I have a new understanding and a great appreciation for outplacement assistance. I will now encourage companies that I work for to offer it more often, and direct people that I know searching for employment to seek out a reputable source.
Thank you is such a small token of my gratitude but it is enormously heart felt!
Sincerely,
Nancy Towsley