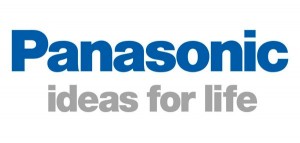 Join us at JobSeekers of PTC this week for "HR Panel Shares Tips for Acing Job Interview: What hiring managers really think and what they want to know about you."
We will have a special panel discussion and Q&A with HR managers from Coveris Packaging, CNN/TBS, Orange Business Services, and Panasonic Automotive. These experts each have 15+ years' experience in human resources including recruiting, interviewing, hiring, on-boarding, learning and development, succession planning, and all other aspects of the employment life cycle.
Get interview tips from these experts scheduled to appear:
Fred Fratto » Chief HR Officer and Chief Culture Officer » Coveris
Coveris has 9,000 employees and 65 production facilities in 21 countries. Fred's primary focus includes developing human capital solutions, providing company-wide HR governance, improving employee engagement, energizing the culture and enabling growth. Prior to Coveris, Fred was SVP-HR at Beazer Homes as the company experienced over 250% growth. Prior to that, Fred was at Gulfsteam Aerospace, Newell Rubbermaid, and Westinghouse. He has 20+ years of HR and management experience.
Sara Clarke » HR Consultant, SPHR » Orange Business Services
Orange is a $60B multinational telecommunications company serving 221 countries with 180K employees worldwide. Sara has 15+ years' experience as an Human Resources generalist, consultant, and business partner. She has been in the international environment for the last 11 years, focused on organizational change, restructuring, recruitment and staffing, career development, learning and development and management training.
Tanya Turner » Human Resources Generalist, PHR » CNN / TBS
Tanya provides HR business support to the Global Technology and Operations (GTO) organization comprised of CNN BEST, truTV, and Business Excellence client groups. Tanya has 15+ years' experience in Human Resources. She has diverse experience in staffing, retention, career development, employee relations, coaching, and "employee advocacy." Prior to joining CNN/TBS, Tanya was a recruitment specialist for PeopleSoft.
Stephen Childs » Director Global HR » Panasonic Automotive Systems
Stephen began his career at Panasonic in talent acquisition and has held several management positions during his 15 years with the company. Prior to joining Panasonic, Stephen worked in technical recruiting specializing in automotive electronics, and prior to that, he owned and operated a contingent labor staffing company. He has 20+ years of talent acquisition, human resources and management experience. Stephen recently won the 2013 Society for Human Resources Management Atlanta Pegasus Award for excellence in human resources.
– – – – –
Have you checked out these companies? Do you know if they are hiring? What questions do you have about the talent acquisition process? What happens after you leave the interview room? Come ready to learn, engage, and leave with added information and motivation for your job search.
Submit your question in advance in the "Career Branding Job Networking" group on LinkedIn. Not a member? Join today and submit a question. We will choose from the posted questions and address them to the panel. If your question isn't chosen you may have an opportunity to ask it in person. Arrive early, bring a friend, you don't want to miss it.
Meeting details:
Friday 4 April 2014
7:30 – 10:00a
First Baptist Church of PTC
208 Willowbend Road
Peachtree City, Georgia 30269
# # #