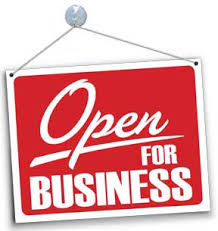 Although being laid off or downsized is never initially viewed as a good thing, it may serve as your catalyst for change. Traditional thinking says, "If I'm a sales person, I need another sales job." Have you ever taken inventory of what you liked and disliked about your last job? Ranked what is most important to you? Have you ever considered being your own boss? How about creating a new business?
According to AOL Jobs, 15% of small businesses were established following a layoff. Additionally, the SBA reports that:
The 23 million small businesses in America account for 54% of all U.S. sales.
Small businesses provide 55% of all jobs and 66% of all net new jobs since the 1970s.
The 600,000+ franchised small businesses in the U.S. account for 40% of all retail sales and provide jobs for some eight million people.
The small business sector in America occupies 30-50% of all commercial space, an estimated 20-34 billion square feet.
There are several success stories here in the south metro area. Come to the JobSeekers on May 9, 2014 at First Baptist Church, 208 Willow Bend Road, Peachtree City to interact with these small business owners and hear their stories.